With our Thermo-Spot cookware, delish dishes are a GuaranTee.
The rest? That's up to you.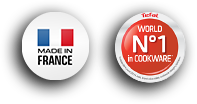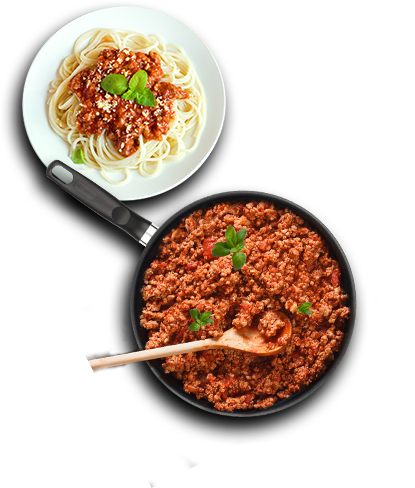 Discover how our patented iconic red spot helps you cook up good food every time. This Smart Temperature Indicator tells you the ideal START temperature for the BEST results !

What it does
When should you start adding food to the pan? Just wait for the outer pattern of the spot to turn solid red, for the ideal time to start cooking.
Why it matters
The key to perfect cooking? Pre-heating your pan. Just like your oven, getting your pan to the right temperature before adding food makes a big difference.

1. TOO EASY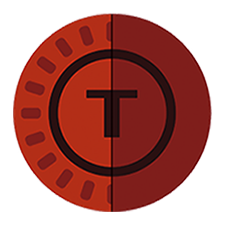 With the Thermospot technology, we give you the secret weapon for the Best searing results, every time.
Perfect searing = Tender inside, Crispy outside
2. TOO GOOD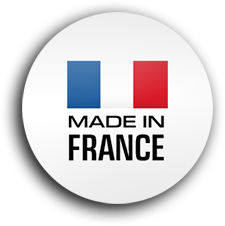 As a French brand, with over 60 years of existence, our
French HeriTage is part of our DNA, and shines through all our Cooware ranges. Bon Appetit !
3. TOO ROBUST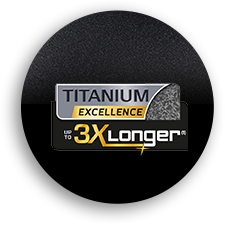 If anything, Tefal is synonym with the Best Non-Stick coaTings.
We develop the most robust, durable combination of materials to ensure the best non-stick performance, for years !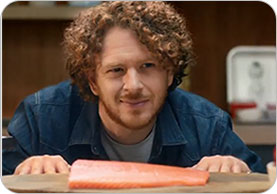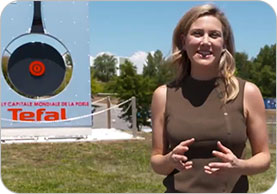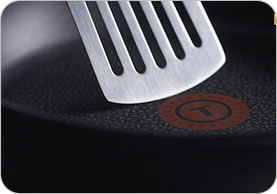 Coming Soon
Steak-ation
Grate news
Fritter, Happier
Crunch Time
Infused.com
The Drizzle
Drizzle
The art of Reduction
Fry This
Coming Soon
Scrambalaya
Wok oil?
When to
add wok
You say potato
Coming Soon
Rind it in
One-derful
Stroganoff
One-derful
Risotto
Coming Soon
One-derful
Fish Stew
Check out our range

ALL DESIGNED

&

MADE IN FRANCE




Find the right pan to guarant ee any recipe
Explore our range of precision-made cookware to discover the right pans for you.
Tefal Ingenio
A revolution in cookware that goes from the hob, into oven, to the table and into the fridge. A whole new take on versatility.
Where to buy
Explore Range
Jamie Oliver Range
The Jamie Oliver by Tefal Anodised Induction Professional Series combines beautifully crafted cookware with long lasting peerformance, to give you a professional cooking experience in your own kitchen.
Where to buy
Explore Range
See for yourself
Find out why people who know pans, buy Tefal.
We put our pans up against the competition. Why? Because life is too short for bad non-stick.

All pans are not created equal. Well, some are. But ours are better than those ones.

WARNING. If spatula-on-pan scouring action makes you distressed, you may need to look away now.

Are you ready for an ice bath?
Great quality, very easy to clean and will give my family years of use.